All materials are available on Hoopla.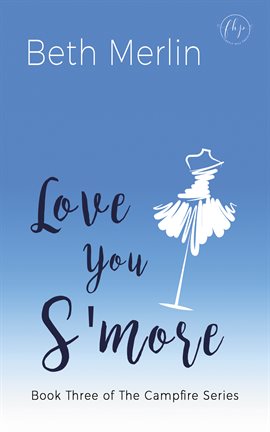 Love You S'more by Beth Merlin
Book 3 of the Campfire Series
Having successfully designed the wedding gown of the century, Gigi Goldstein is on top of the world –that is until it all suddenly comes crashing down around her. When the paparazzi captures her and Perry Gillman in a compromising moment the night of the royal wedding, she finds herself entangled in a scandal of global proportion. Convinced her carelessness has ruined every relationship in her life, she's surprised and moved by her boyfriend, Gideon's, sudden proposal of marriage and accepts it without a second thought.
Four months later, Gigi's living at Badgley Hall contemplating an entirely new kind of life while guilt, regret, and obligation keep calling her back to her old one. Will Gigi stay in South Gloucestershire, marry Gideon, and become the Countess of Harronsby?
Or, will unfinished opportunities and an old flame bring her back across the pond to confront her past and reclaim her future?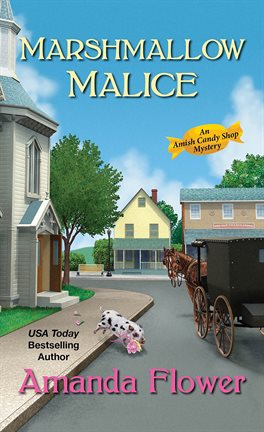 Marshmallow Malice by Amanda Flower
Caught in a sticky situation...
With Juliet Brody and Reverend Brook tying the knot in Ohio's Amish Country's most anticipated nuptials of the year, Bailey King is determined to do everything in her power to make the event a sweet success. Except midsummer heat waves and outdoor ceremonies don't mix, and an exasperated Bailey soon finds herself struggling to fulfill bridesmaid duties and keep her stunning marshmallow-frosted wedding cake from becoming a gooey disaster. Then much to everyone's shock, the entire ceremony crumbles when a guest drops dead, and the cause isn't sunstroke...
Turns out, the uninvited victim came equipped with lots of dirt on the devout reverend's hidden past. As Reverend Brook tops the murder suspect list on what should have been the happiest day of his life, Bailey and her sheriff's deputy boyfriend vow to clear his name. Can the duo boil down a series of baffling clues before Juliet considers her marriage a bad mistake-or the killer whips up another deadly surprise?
Recipe Included!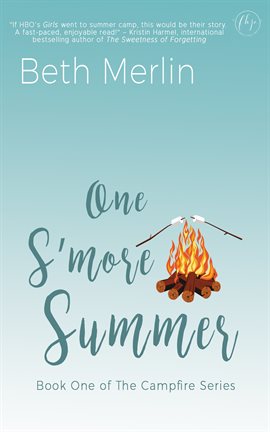 One S'more Summer by Beth Merlin
Book 1 of the Campfire series
If you love Sophie Kinsella and Emily Giffin, you'll love this heartwarming debut from a fresh voice in contemporary chick-lit that offers a lighthearted and fun take on friendship, love, and how to recover from past mistakes. For twenty long years, Gigi Goldstein has been pining away for her best friend's guy. She knows it's wrong and it has to stop, but she hasn't been able to let go ever since they all met on the bus to summer camp back when they were 7 years old. The same week that her best friends finally announce their wedding date, Gigi loses her high-profile design job. With all of her dreams unravelling, she runs to the last place she remembers being happy. Taking the Head Counselor position at Camp Chinooka, Gigi hopes to reclaim the joy she felt as a camper, but the job isn't all campfire songs and toasting marshmallows. Gigi's girls are determined to make her look bad in front of the boys' Head Counselor-the sexy but infuriating Perry-and every scrap of the campground is laced with memories. When Gigi finally realizes she can't escape the present by returning to her past, she's forced to reexamine her life and find the true meaning of love. But will she be able to mend fences and forgive herself before she loses her one real shot at happiness?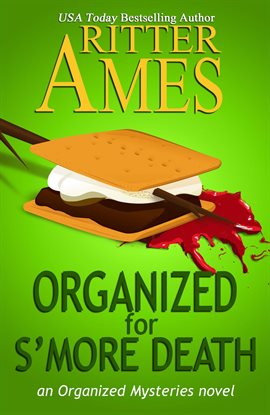 Organized for S'more Death by Ritter Ames
Book 4 of the Organized Series
A weekend family getaway. Another dead body…A family outing in a national forest seemed like the best kind of R&R to Kate & Meg.Until an afternoon scavenger hunt in the woods ends the day with a dead body--and the natural beauty around them takes a decidedly sinister twist.Worse, after interviewing witnesses, the police suspect one of them could be the prime suspect. Or the next victim.Can they get off police radar and stay out of the killer's crosshairs in time to keep their families safe?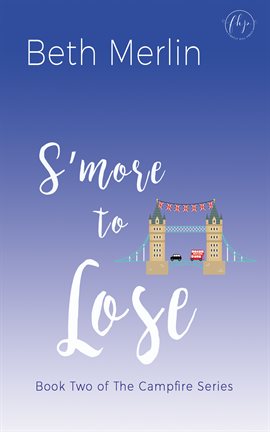 S'more to Lose by Beth Merlin
If you love Sophie Kinsella and Emily Giffin, you'll love this heartwarming sequel to One S'more Summer from a fresh voice in contemporary chick-lit that offers a lighthearted and fun take on life, love, and how to move forward without looking back. Four years after her life-changing summer at Camp Chinooka, Gigi Goldstein has a second chance at her dream career. As her design house takes the fashion world by storm, it attracts the notice of Victoria Ellicott, the fashionable British socialite who just happens to be engaged to the future king of England. When Gigi is chosen to design the royal wedding dress, she's forced to confront her ex-fiancé, Perry Gillman, now a successful composer with a hit show on the West End of London. When Gigi learns Perry's been dating Victoria's sister-who rivals her in looks, style and sophistication-Gigi can't help but feel inadequate. Her world crumbles as she develops a creative block so debilitating she fears a wedding dress of royal proportions is never going to happen. Not even her budding relationship with the handsome and wealthy Viscount of Satterley can make her forget Perry. While the world gears up for the wedding of the century, Gigi is on the brink of buckling under the immense pressure of the uncertainties of her future and the failures of her past.Can Gigi overcome her creative paralysis and design the dress of Victoria's dreams? Or will everything slip through her fingers now that she has even s'more to lose?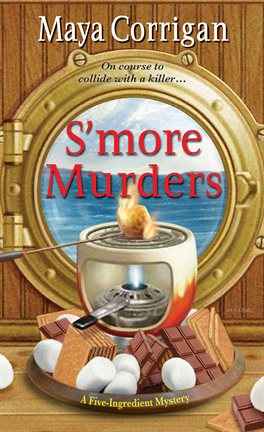 S'more Murders by Maya Corrigan
Managing a fitness club café and collaborating on a cookbook with her grandfather are Val Deniston's usual specialties, but she's about to set sail into nearby Chesapeake Bay-straight into a murder case . . .
Since catering themed events is a good way to make extra cash, Val agrees to board the Titanic-or at least cater a re-creation of the doomed journey on a yacht. The owner of the yacht, who collects memorabilia related to the disaster, wants Val to serve the last meal the Titanic passengers ate . . . while his guests play a murder-mystery game. But it is the final feast for one passenger who disappears from the ship. And that's only the tip of the iceberg.
Now Val has to reel in a killer before s'more murders go down . . .
Includes delicious five-ingredient recipes!
Guide created by Sam B.