A Is For Activist
by Innosanto Nagara
ISBN: 9781609806934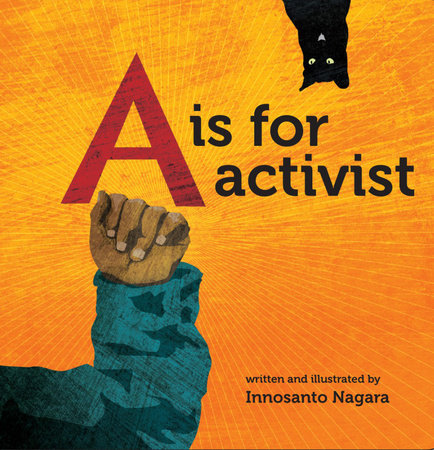 "A is for Activist is an ABC board book written and illustrated for the next generation of progressives: families who want their kids to grow up in a space that is unapologetic about activism, environmental justice, civil rights, LGBTQ rights, and everything else that activists believe in and fight for."
https://aisforactivist.org/childrens_books_for_the_99/a-is-for-activist/
Something Happened in Our Town: A Child's Story about Racial Injustice
by Marianne Celano PhD, Marietta Collins PhD, Ann Hazzard PhD, Jennifer Zivoin
ISBN: 9781433828546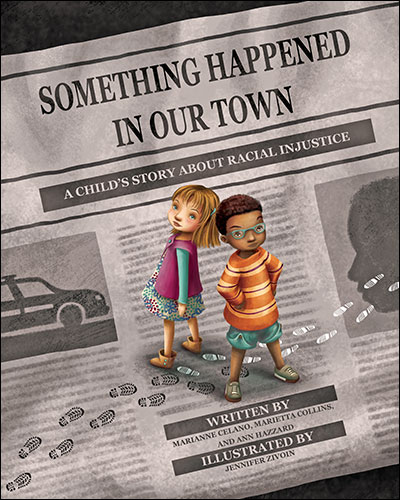 Something Happened in Our Town follows two families — one White, one Black — as they discuss a police shooting of a Black man in their community. The story aims to answer children's questions about such traumatic events, and to help children identify and counter racial injustice in their own lives.
One Crazy Summer

by

Call Number: J WILLIAMS

ISBN: 9780060760908

Publication Date: 2010

In the summer of 1968, after travelling from Brooklyn to Oakland, California, to spend a month with the mother they barely know, eleven-year-old Delphine and her two younger sisters arrive to a cold welcome as they discover that their mother, a dedicated poet and printer, is resentful of the intrusion of their visit and wants them to attend a nearby Black Panther summer camp.

The usual suspects

by

Call Number: J BROADDUS

ISBN: 9780062796318

Publication Date: 2019

Thelonius Mitchell is tired of being labeled. He's in special ed, separated from the "normal" kids at school who don't have any "issues." That's enough to make all the teachers and students look at him and his friends with a constant side-eye. (Although his disruptive antics and pranks have given him a rep too.) When a gun is found at a neighborhood hangout, Thelonius and his pals become instant suspects. Thelonius may be guilty of pulling crazy stunts at school, but a criminal? T isn't about to let that label stick.
by Bryan Smith, Lisa M. Griffin
ISBN: 978-1-944882-36-5
It's diversity week at Amelia's school, and she has no clue what it means or why it matters. Every day, she's introduced to cultures, cuisines and customs that push Amelia outside her comfort zone and test her preconceived notions about people and places. Is Mei really asking me to bow when I introduce myself? Is Rosa really celebrating toes, and how the heck do I eat something wrapped in a corn husk? And why is Malia's mom gyrating in a grass skirt? Amelia has lots of questions (and a few concerns), but the more she experiences, the more she realizes how diversity makes life more fun. She also discovers that differences shouldn't divide people because everyone shares something in common.
Intersection Allies: We Make Room for All
by Chelsea Johnson, LaToya Council, Carolyn Choi, Ashley Seil Smith
ISBN: 978-1-948340-08-3
IntersectionAllies isn't just a book. It's a mirror in which kids of all genders, races, sexualities, abilities, cultures, and origins can see their whole selves reflected, respected, and celebrated. In a world increasingly fractured by xenophobia, racism, ableism, homophobia and transphobia, and other forms of injustice, IntersectionAllies teaches the meaning of "community" to kids and parents alike, along with rhyming strategies to support and celebrate each other's differences.